NANAIMO MINOR BASEBALL
WINTER TRAINING BEGINS TOMORROW!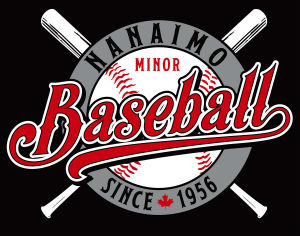 NMBA WINTER PROGRAM
YOU MUST REGISTER ONLINE! 
$50 (House Program - All Divisions)
$100 (Competitive Program - All Divisions)
PRIMARY FOCUS
The program is designed to improve overall athletic ability with a focus on baseball skills and FUNdamentals.
Improve baseball IQ and keep players engaged while having some fun, burning some calories, and competing in baseball-related games.
COACHES
NMBA's Head Coach/Technical Director Nick Holmes teaches from a progressive growth mindset and understands the importance of individual work within a team sport. 
NMBA Volunteer Coaches will be assisting in each division practice plan with the goal of improving their overall coaching abilities.

MISSION: Get Better, Have Fun, Come Back!
Players will learn at their own pace with emphasis on "getting it right" as opposed to "getting it, right now".

We will incorporate mental and visual training along with physical training to include:
Running, throwing, hitting and fielding
Defensive positioning
Situational Hitting
Game strategy
Hand-eye coordination
Pee Wee AA/AAA, Bantam AAA and Midget AAA evaluations will be held in February (TBA).
*Players interested in trying out for these teams are encouraged to attend as many of the winter sessions as possible. The coaches that select these teams will be evaluating throughout the Winter Program. It is not mandatory but encouraged.
HOUSE WINTER SCHEDULE- Fee: $50
SUNDAYS - January 13 - March 10 (NO Feb 3 or 17)
Rookie/Tadpole 2:00-3:30p
Jan 13, 20, 27 - Feb 10, 24 - Mar 3, 10
Mosquito 3:30-5:00p
Jan 13, 20, 27 - Feb 10, 24 - Mar 3, 10
COMPETITIVE WINTER SCHEDULE- Fee: $100

SUNDAYS - January 13 - March 10 (NO Feb 3 or 17)

PeeWee/Bantam/Midget Competitive 6:30 - 8:00p
Jan 13, 20, 27 - Feb 10, 24 - Mar 3, 10
THURSDAYS - January 17 - March 7 
PeeWee Competitive 6:00-8:00p
Jan 17, 31 - Feb 14, 21, 28 - Mar 7
Bantam/Midget Competitive 6:00-8:00p
Jan 24 - Feb 7, 14, 21, 28 - Mar 7
LOCATION
Arbutus Meadows (Indoors / No heat)
1515 Island Hwy E
Nanoose Bay, BC V9P 9A
NO DAY OF WALK UP REGISTRATION.  

YOU MUST REGISTER ONLINE! 
____________________________________________________________________________________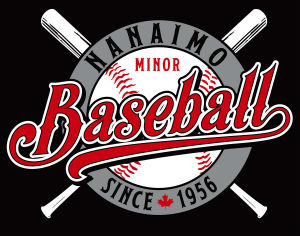 NMBA SPRING PROGRAM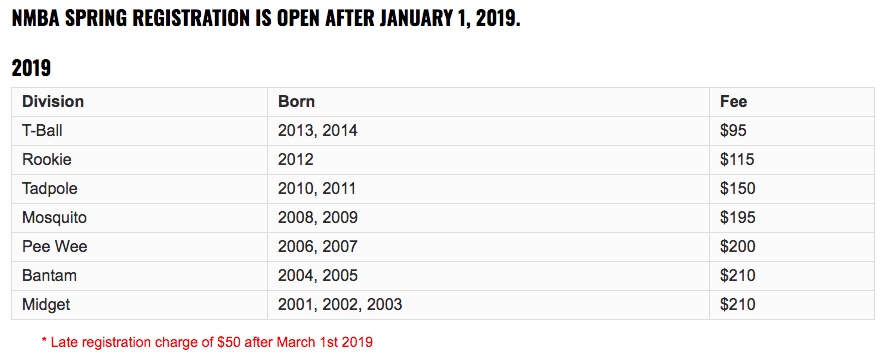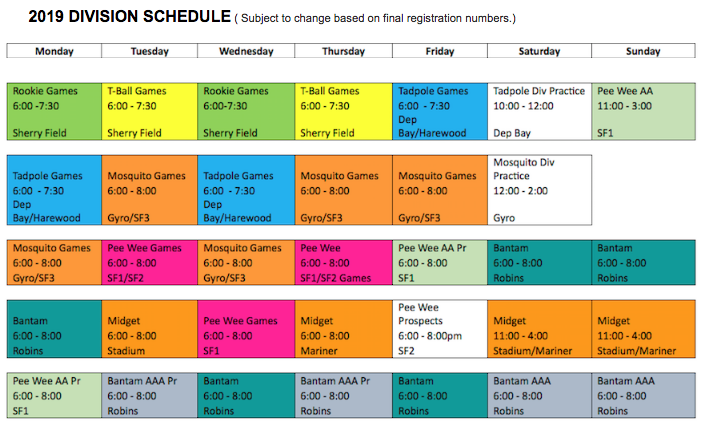 ____________________________________________________________________________________

:: REGISTRATION CLOSED ::

ROSTERS ARE FULL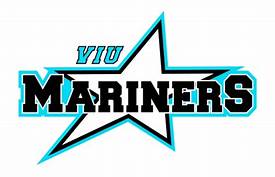 VIU WINTER TRAINING CAMP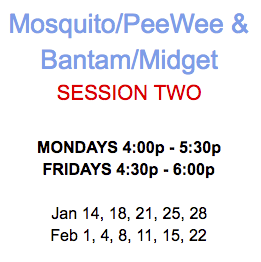 LOCATION:
The Centennial Building at Beban Park
2300 Bowen Rd, Nanaimo, BC V9T 3K7
MAIN FOCUS: 
To assist player development and enhance skill set through progression from a growth mindset in a fun and informative way. 
January 14 - February 22

SESSION TWO FOCUS: 
Preparation for the upcoming season, with time being spent on overcoming challenges and adversity that will be encountered in season. 
*Pitching fundamentals will also be reviewed during the second session. 
See you at The Yard!
OUR PARTNERS
NMBA acknowledges the financial assistance of the Province of British Columbia